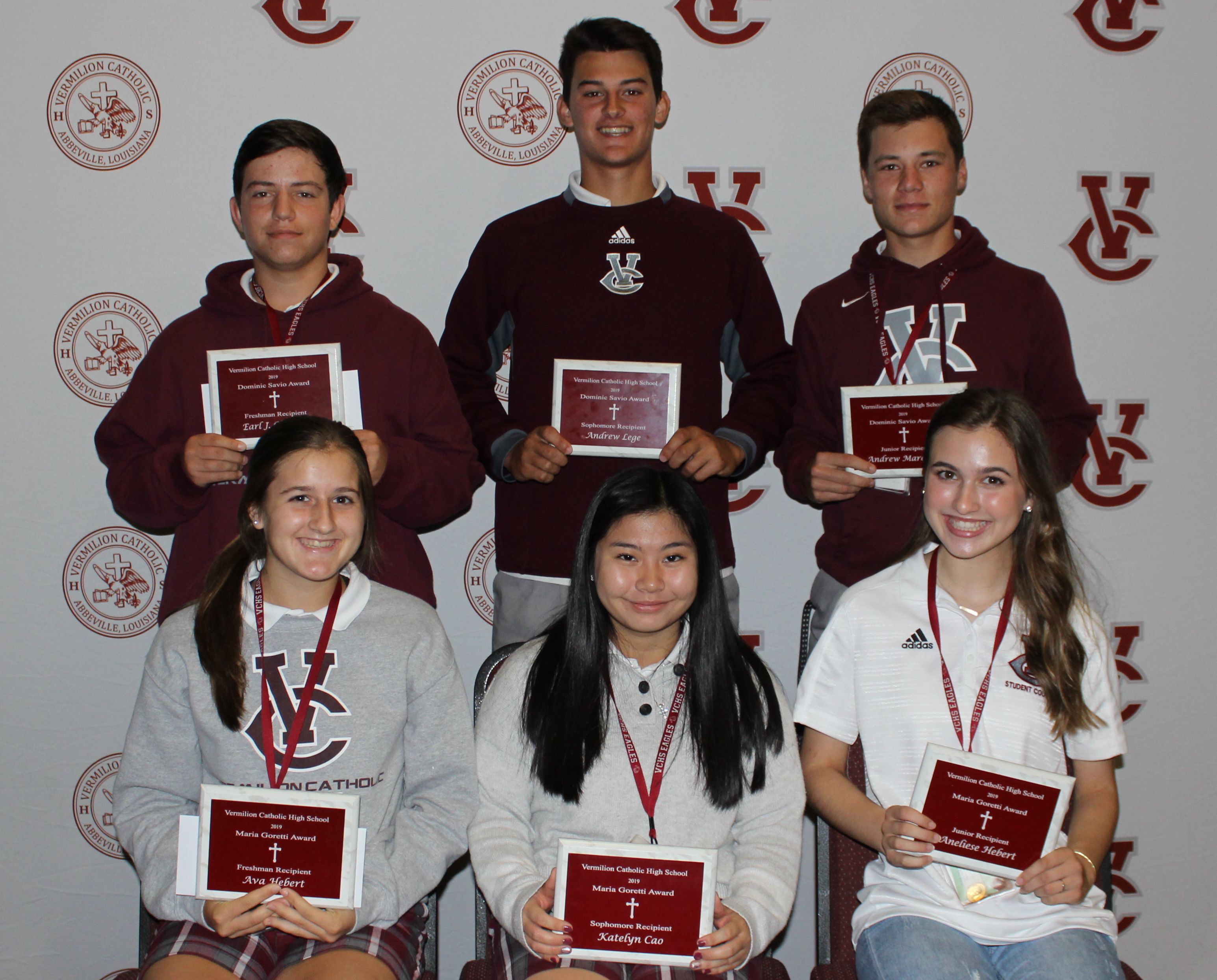 Dominic Savio & Maria Goretti Award
Recipients are students who have served as a Christian example both at school and in the community. Ava Hebert, Katelyn Cao, Aneliese Hebert, Earl Chiasson, Drew Lege, & Andrew Marceaux were given this distinguished recognition.
---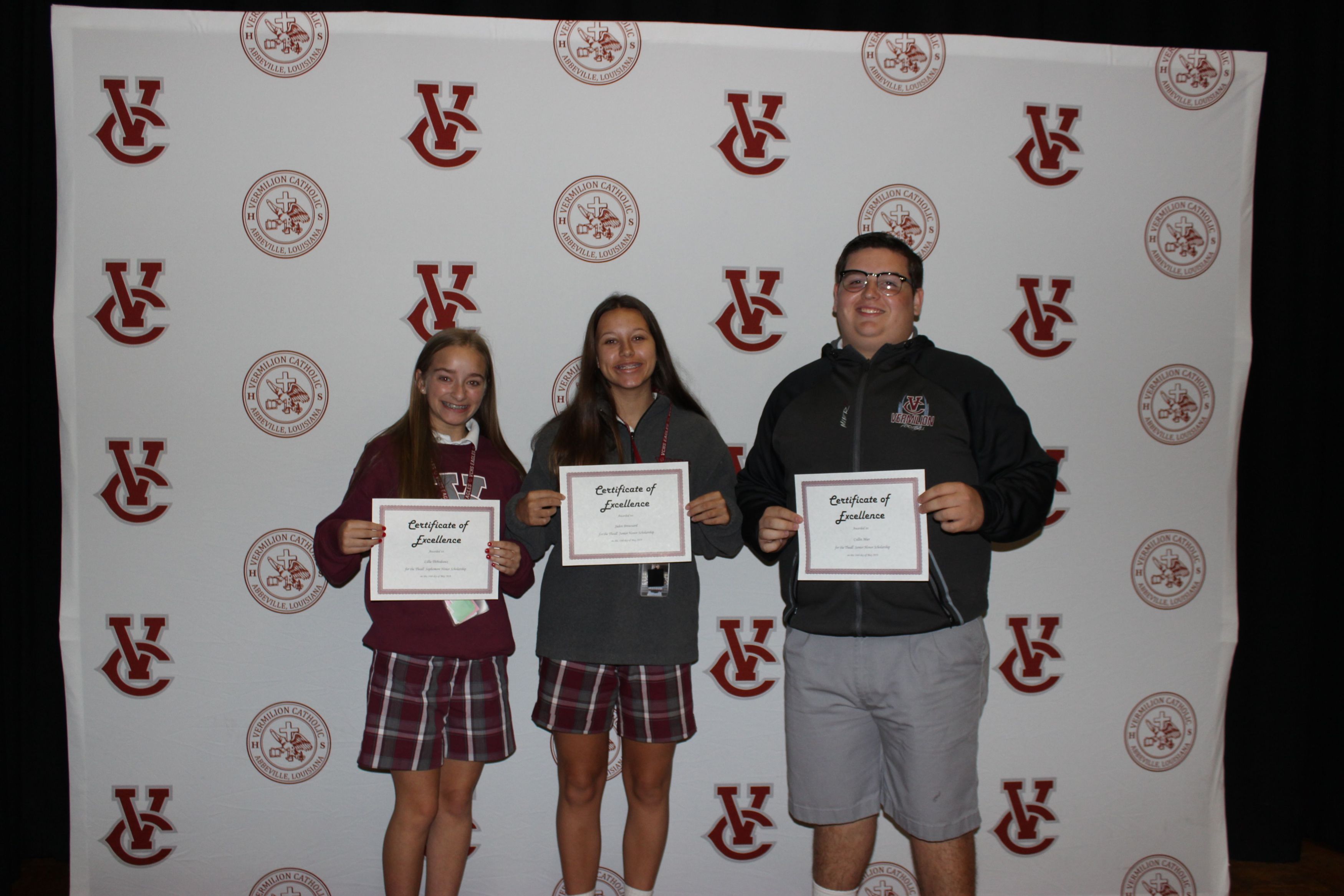 Theall Scholarship
In 1999 M/M J. Warren Theall established a scholarship fund to provide tuition assistance to students wishing to attend Vermilion Catholic. The Theall scholarship grants $2500 each year to a student at each grade level. The scholarships are awarded on a competitive basis. Students are required to submit school transcripts and letters of recommendation, along with an essay entitled "Why I would like to attend Vermilion Catholic High School". In addition, students must show evidence of school and community involvement and leadership each year with a minimum GPA of 3.0. The recipients are; Lillie Thibodeaux, Jaden Broussard, & Colin Mier.
---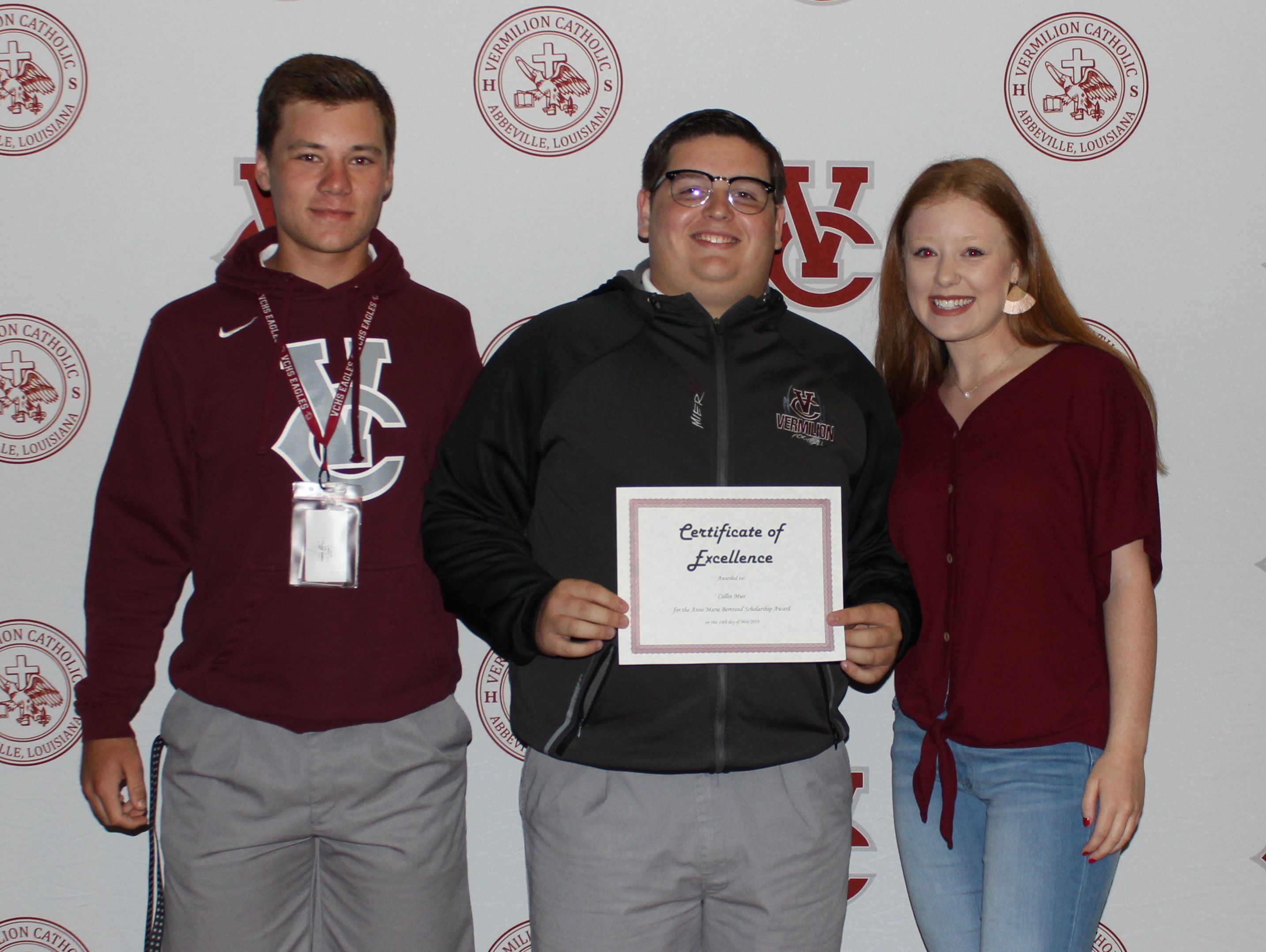 Anne-Marie Bertrand Scholarship
The 2019 award was presented to Colin Mier
---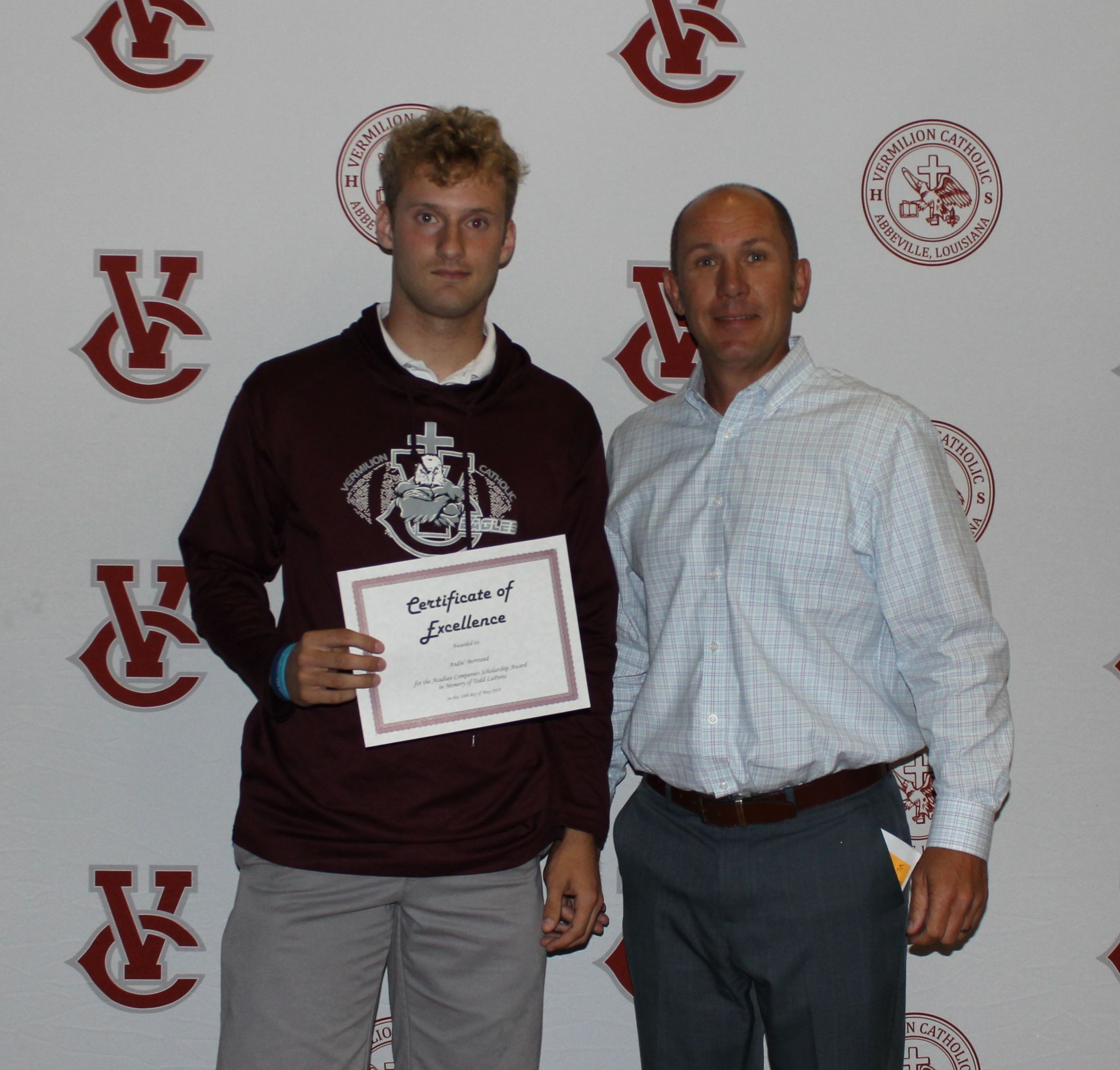 Acadiana Companies Scholarship Award in Memory of Todd LaPorte
Presented to Andre Bertrand
---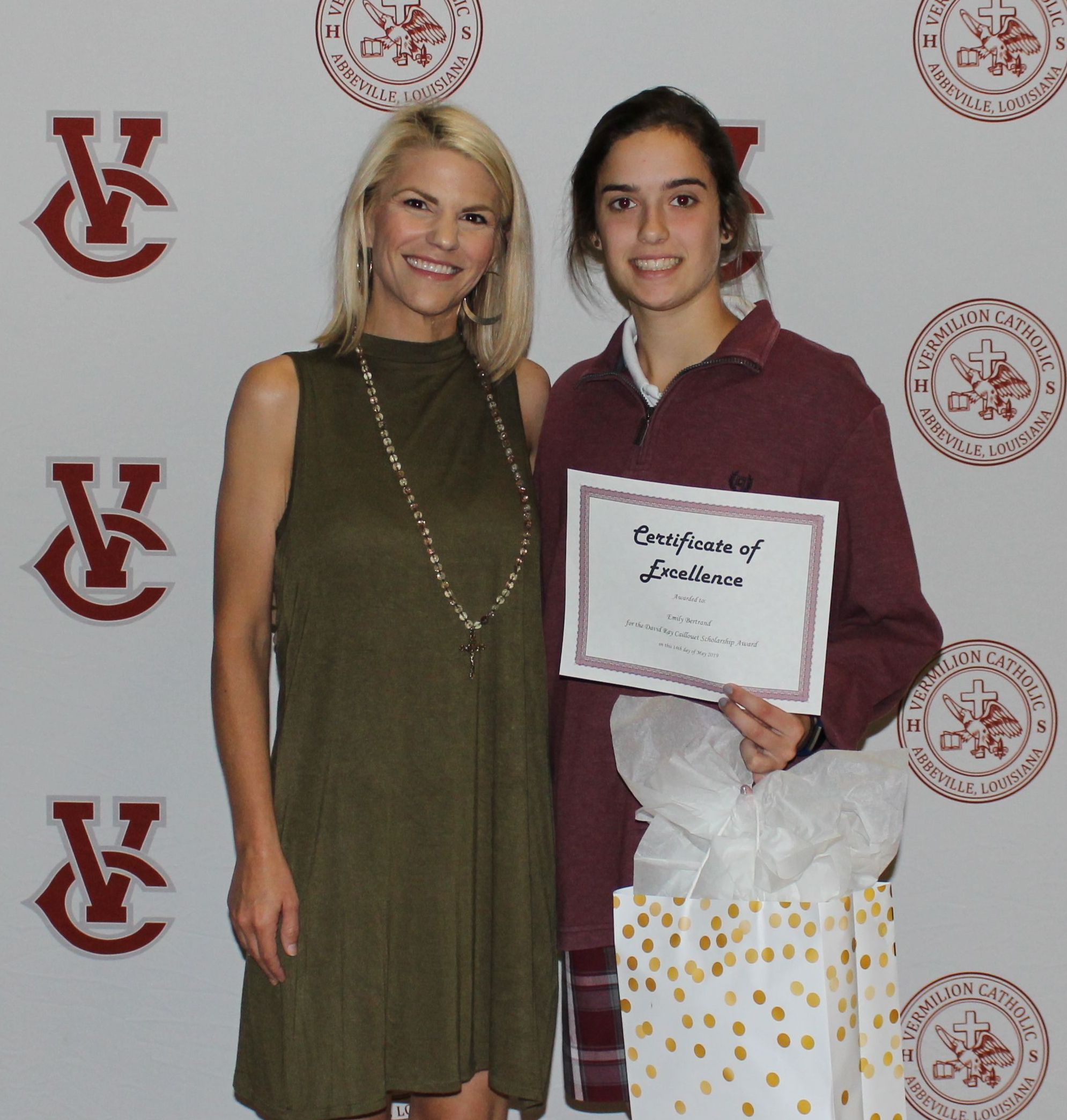 David Ray Caillouet Scholarship
Emily Bertrand