Awards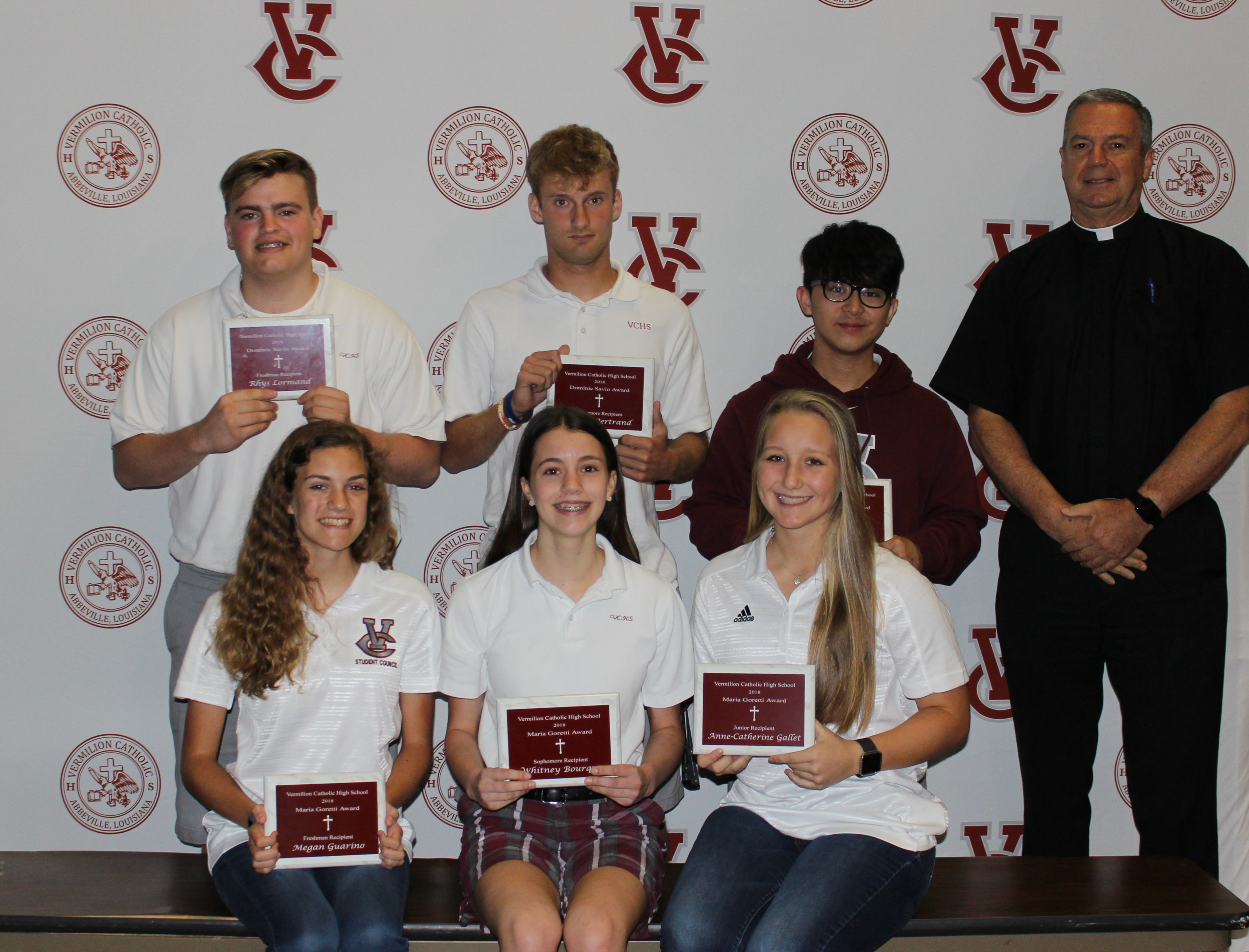 Dominic Savio & Maria Goretti Award
Recipients are students who have served as a Christian example both at school and in the community. Megan Guarino, Whitney Bourque Anne-Catherine Gallet, Rhys Lormand, Andre' Bertrand, & Adrian Cao were given this distinguished recognition.
---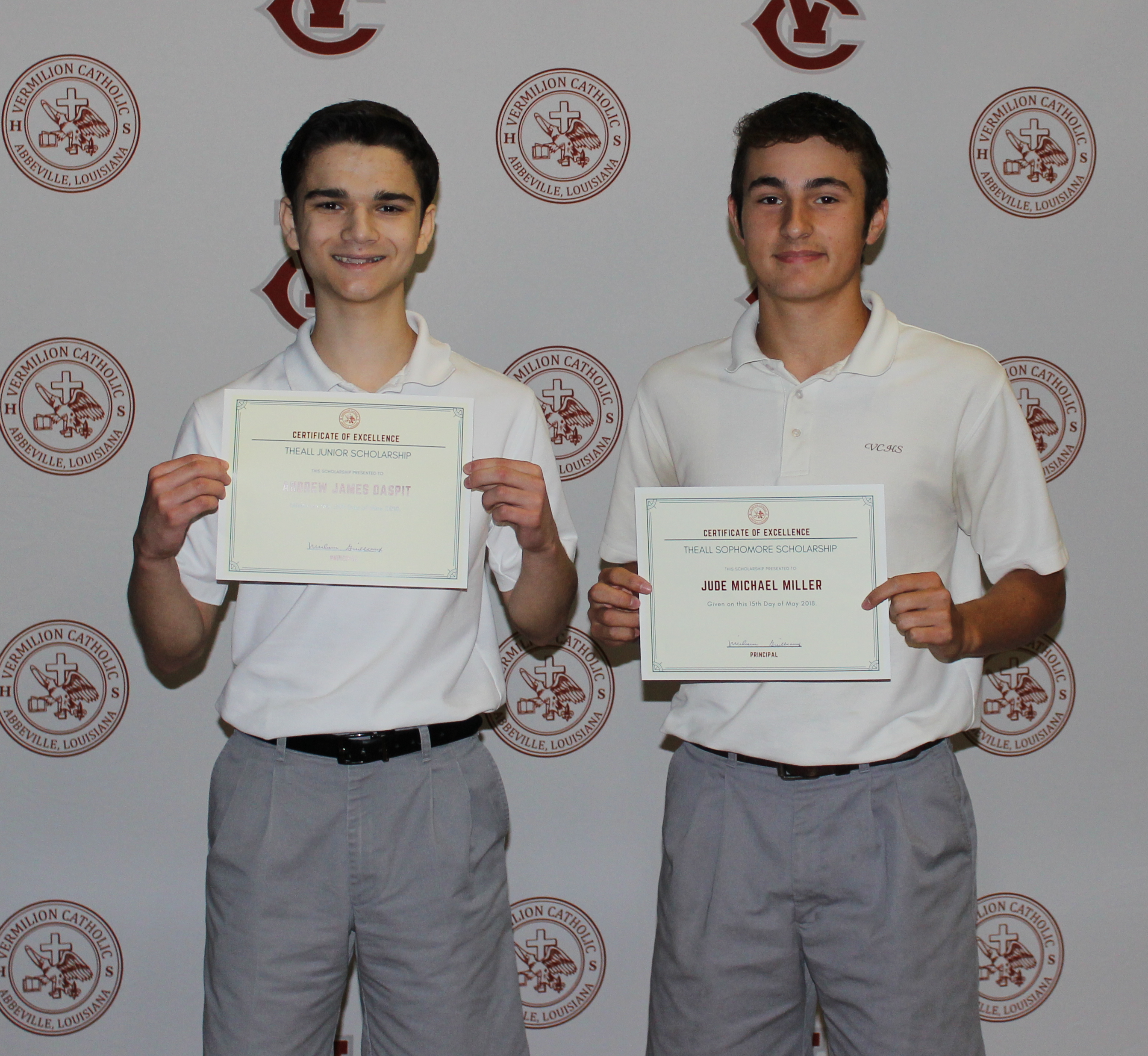 Theall Scholarship
In 1999 M/M J. Warren Theall established a scholarship fund to provide tuition assistance to students wishing to attend Vermilion Catholic. The Theall scholarship grants $2500 each year to a student at each grade level. The scholarships are awarded on a competitive basis. Students are required to submit school transcripts and letters of recommendation, along with an essay entitled "Why I would like to attend Vermilion Catholic High School". In addition, students must show evidence of school and community involvement and leadership each year with a minimum GPA of 3.0. The recipients are Andrew Daspit, & Jude Miller.
---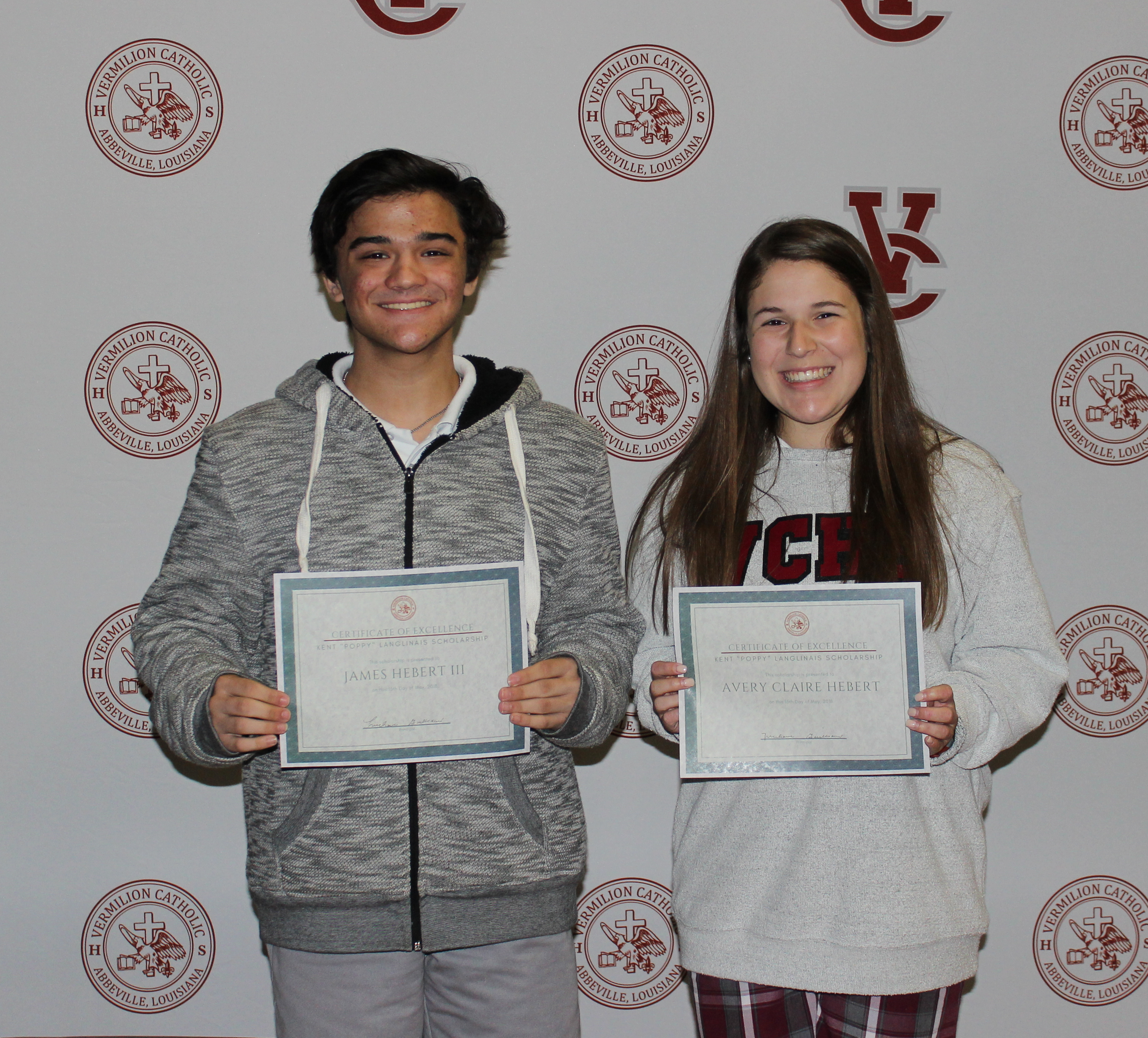 Kent "Poppy" Langlinais Scholarship
This award is presented to the Vermilion Catholic High School students who best exemplify work ethic, Catholic stewardship, and school spirit. The 2018 award went to James Hebert & Avery Hebert.
---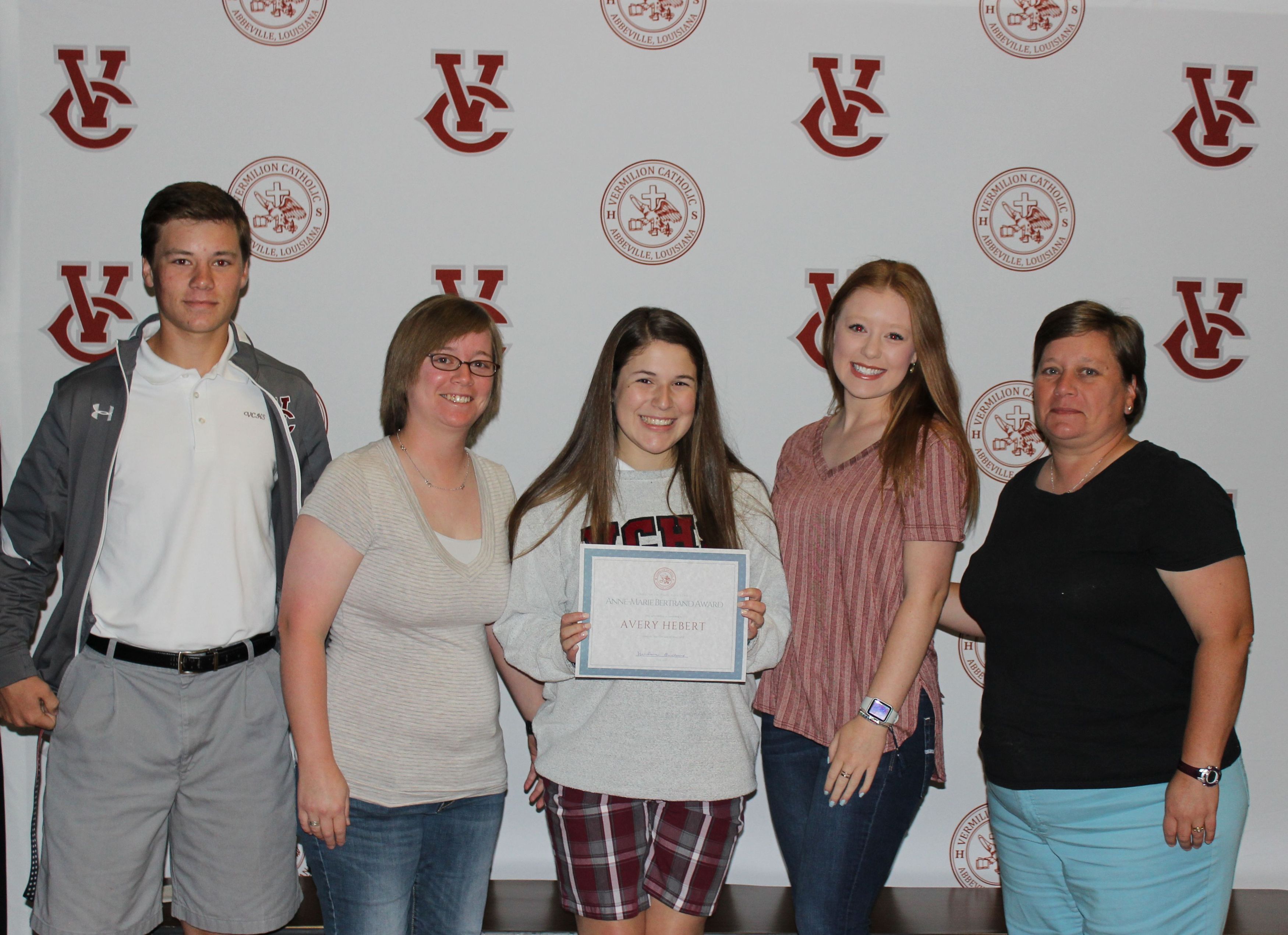 Anne-Marie Bertrand Scholarship
The 2018 award was presented to Avery Hebert