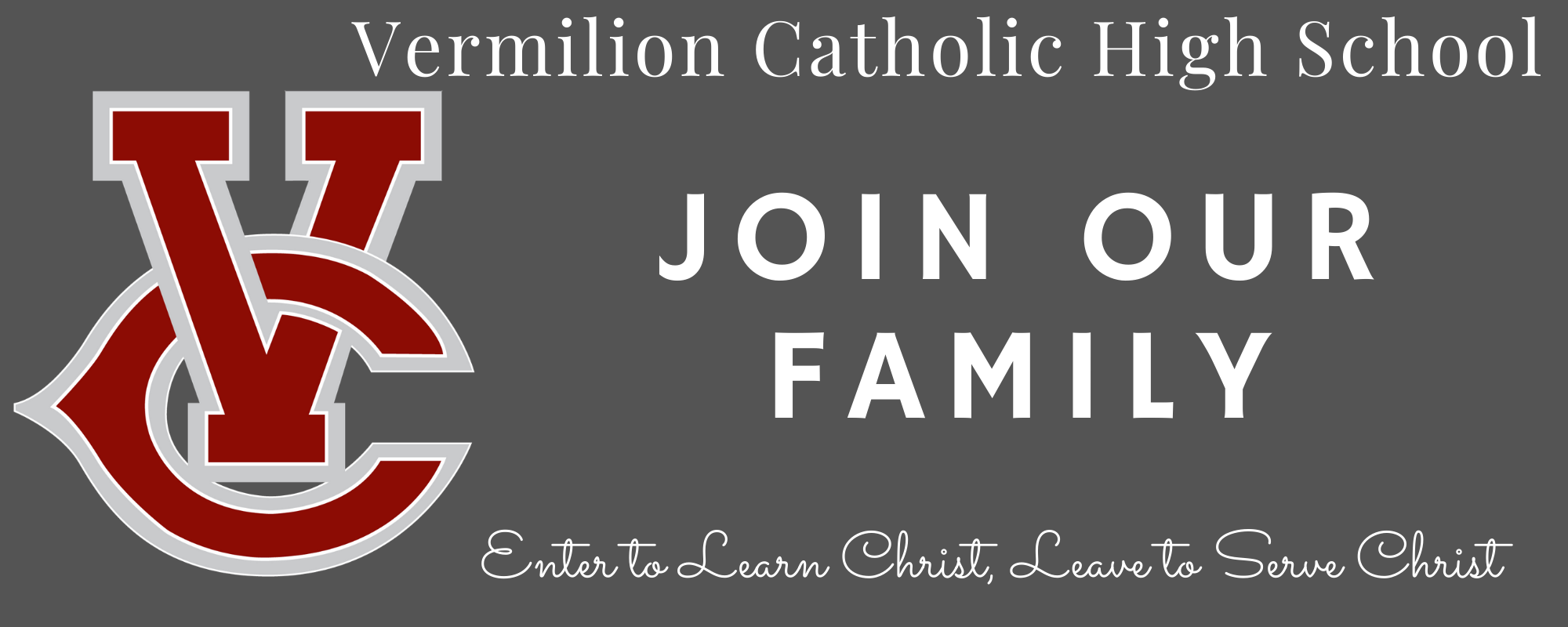 Vermilion Catholic invites you to come and tour our school.
Due to Covid-19 restrictions and guidelines, we will schedule you a private tour. We are always eager to show what our mission is about.
Please call the office to set up a tour at 893-6636.
Vermilion Catholic High School does not discriminate on the basis of race, sex, religion, or national origin.