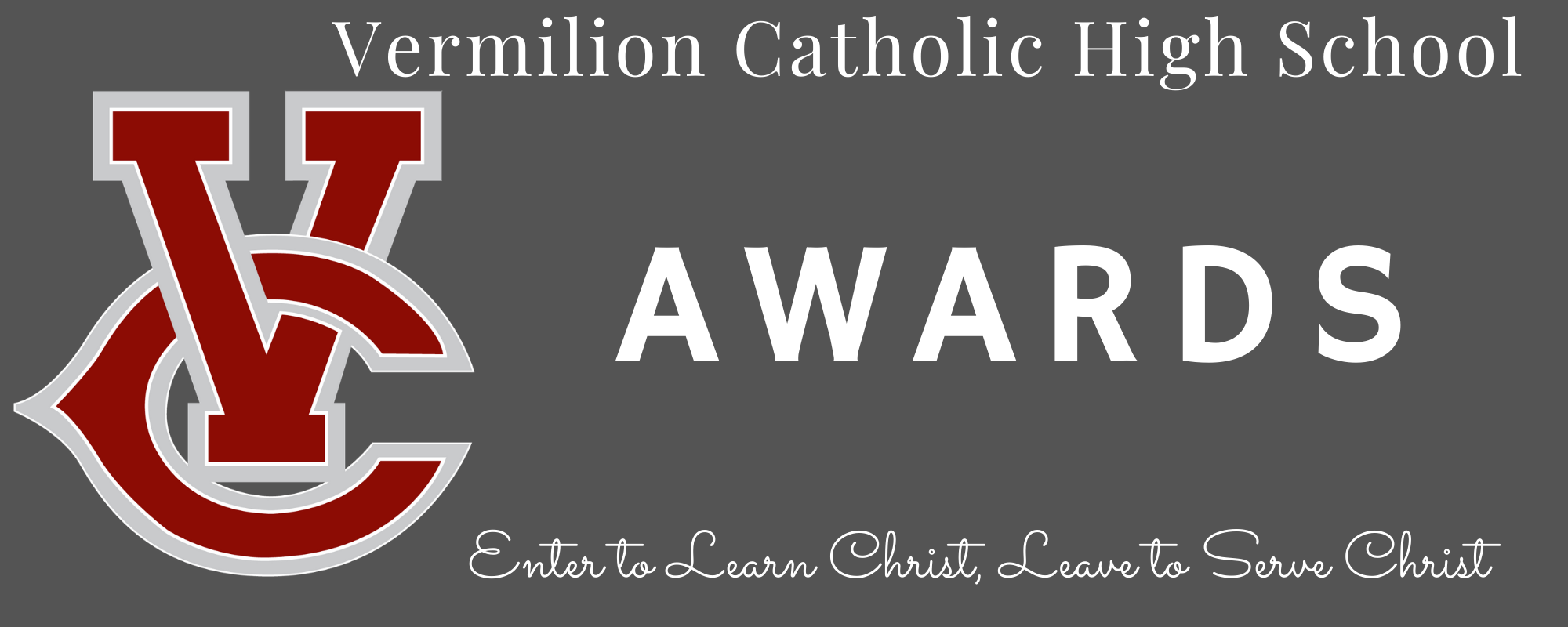 2021-2022
Academic All-State Athletes
Football
John Robert Allums
Trimmy Broussard
John Preston Summers
Andrew Lege
Jude Roger
Joshua Listi
Basketball
John Robert Allums
Andrew Lege
Soccer (Girls)
Megan Guarino
Soccer (Boys)
Jude Roger
John Robert Allums
John Preston


Monseigneur Fusilier & Mother Mary Grace Awards
Rosa Claire Hagle & Andre LeBlanc received the Monseigneur Fusilier & Mother Mary Grace Awards. These awards are presented to scholar-athletes for their hard work in the classroom as well as on the field.
---


Fr. LaFleur Memorial Award
The Fr. LaFleur Awards, established in the late 1950s, are given to the senior male and female outstanding all-around athlete who has strong Christian values and strong academics. Fr. Joseph LaFleur, an assistant pastor at St. Mary Magdalen Church during the 1940s, was involved with sports at Mt. Carmel. He enlisted in the service when the war was declared and died a hero's death. The award reflects his athletic ability, courage, bravery, and his caring for his fellowmen. 2020 recipients of the Father LaFleur Award are Kelli Frith & Blair Turner.
---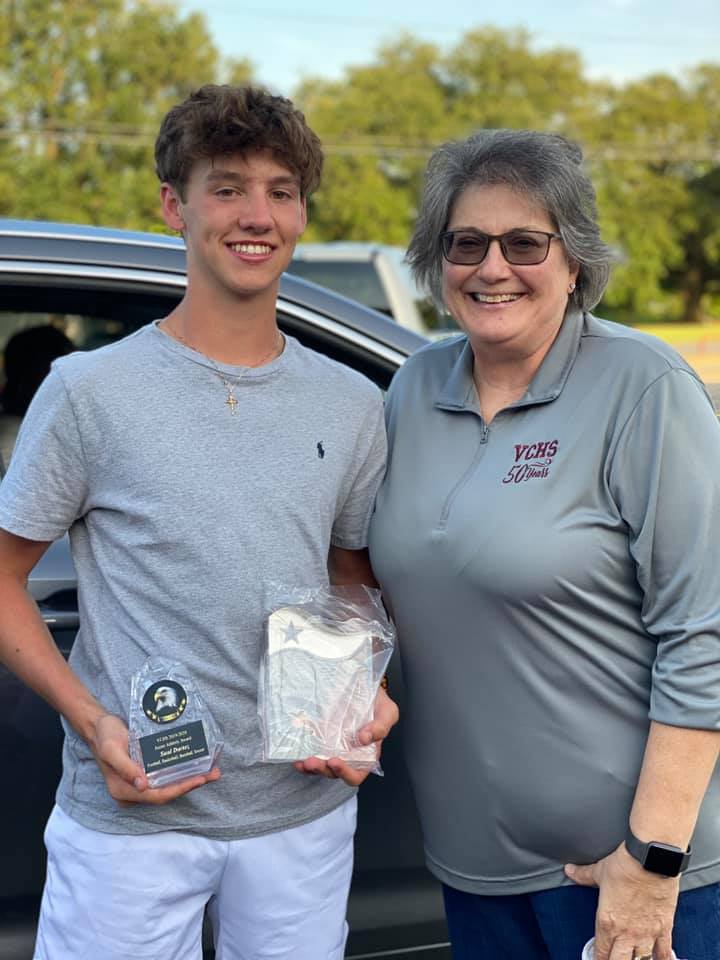 Father Theriot Award
Father Theriot Award, established in 2002, is given to a male and female underclassmen athlete who achieved the "single most outstanding athletic year". Father Theriot served as assistant pastor of St. Mary Magdalen Church when Vermilion Catholic was built and later returned to serve as pastor from 1987-2002. He had a great love for sports at VC. The award reflects his passion for athletic excellence. 2020 recipients are Kinsley Sellers and Saul Dartez.
---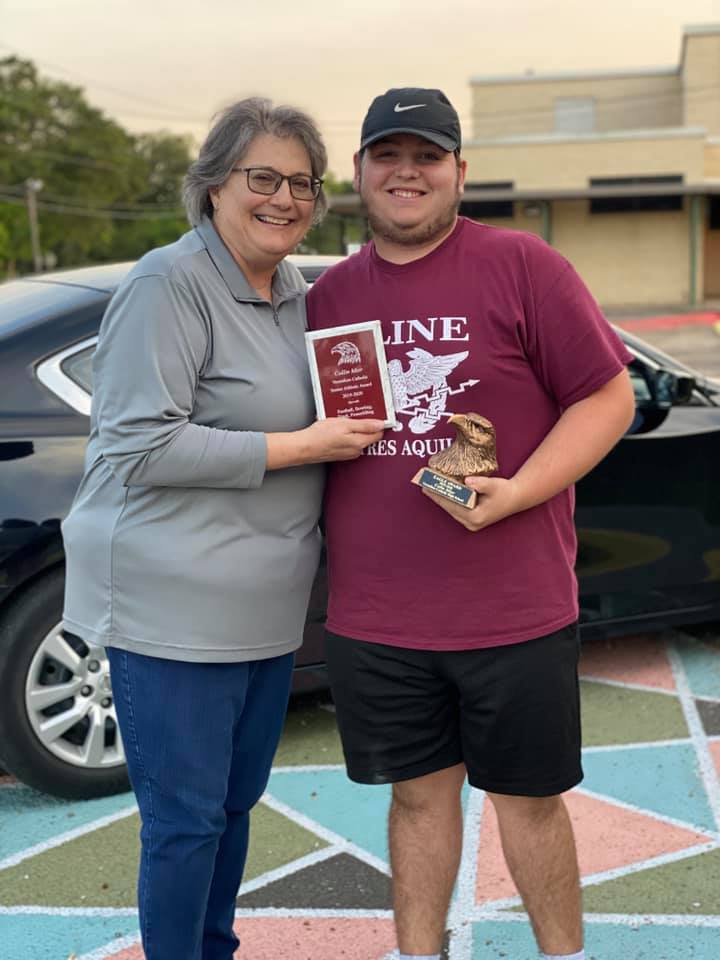 Eagle Award
The Eagle Award, established in 2009 and donated by Mr. & Mrs. Kenneth Harrington. This award is given to a male and female athlete who displays school & team pride, dedication, loyalty, commitment, and is a true team player. The 2020 recipients of the Eagle Award are Emily Boudreaux, Emily Bertrand, and Colin Mier.
Tim Guidry Memorial Award
Jay Demouchet was the 2019 recipient of the Tim Guidry Award. Presented to an individual who has given of themselves wholeheartedly for the good of their team. One who has fought for their school, their beliefs, and their dreams.
---