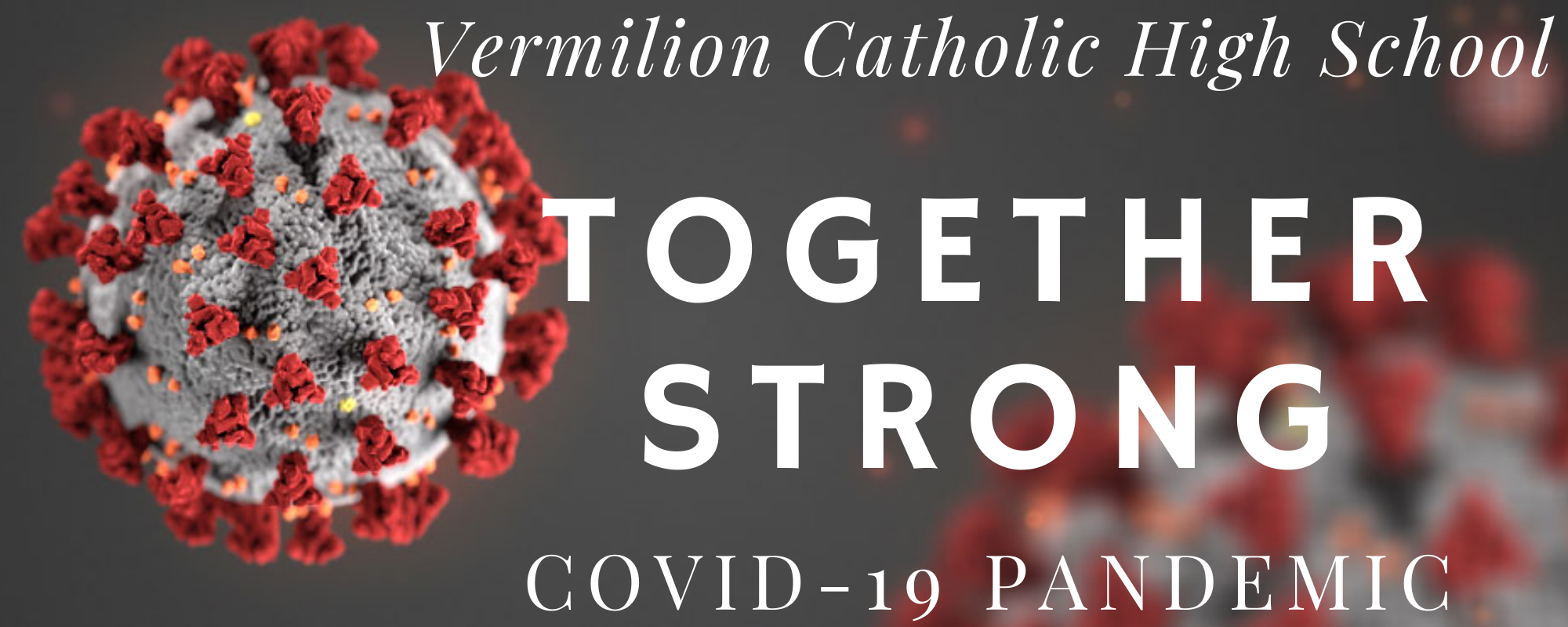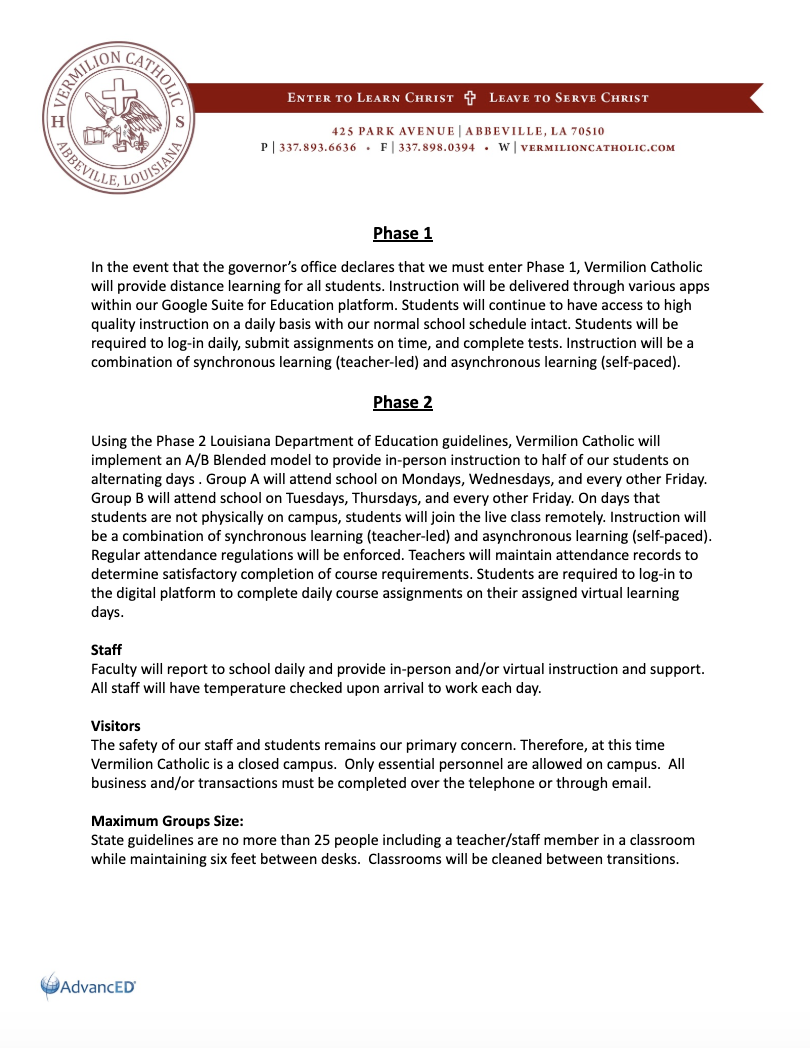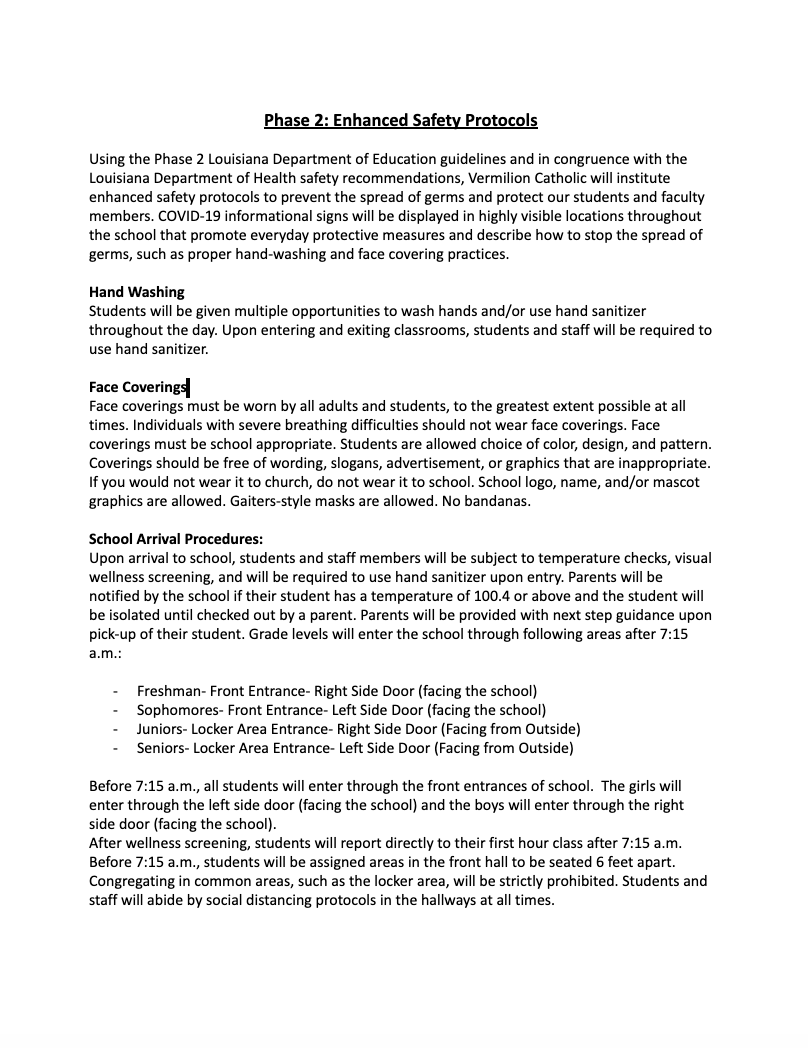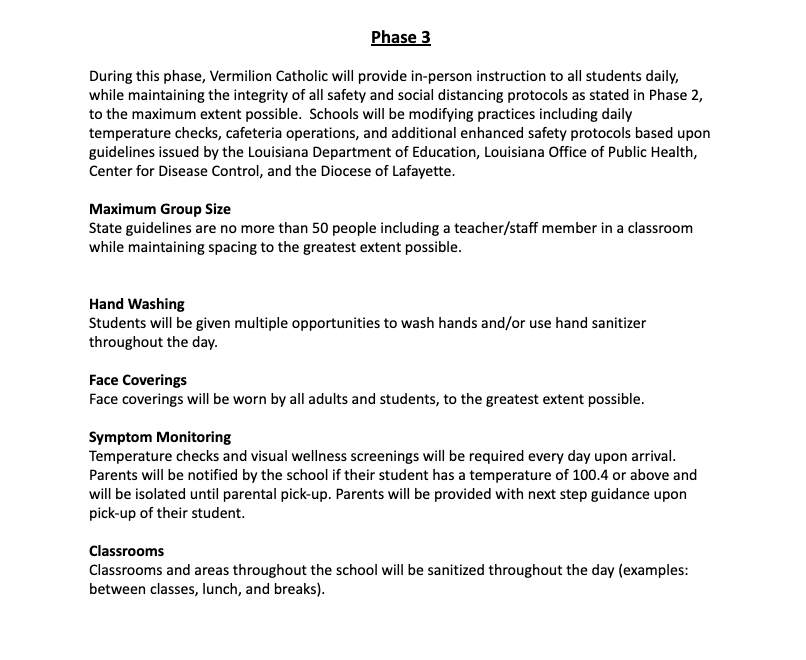 Vermilion Catholic is also paying close attention to our student's spiritual needs during this trying time. This is a unique time in history. In South Louisiana, where our culture thrives on faith, family, and food, our community is being challenged to respond to this worldwide epidemic in a way that goes against our very nature. People of all ages are experiencing anxiety and fear while also having to accept extreme measures of mitigation in an effort to "flatten the curve." Our utmost concern at this time is our community, the VC family. During a time like this, it is very important that we allow God into our fear and our sense of not having control and become more diligent in our prayer and practice of spiritual communion. There are many options for this and it is my hope that you and your children will join us in this practice. The following resources will help to guide you through the process:
An Act of Spiritual Communion:

https://www.google.com/amp/s/aleteia.org/2018/09/20/cant-receive-the-eucharist-heres-how-to-make-a-spiritual-communion/amp/

Daily Readings:

http://www.usccb.org/bible/readings/031620.cfm
In addition, the iOS apps called Laudate and iMissal are also incredibly full of Catholic prayers. Daily readings, etc. Please consider establishing a routine of prayer and reflection during the weeks ahead. We are still called to keep holy the Lord's Day even when the Church doors have been closed. There are many Sunday and weekday Masses at the Cathedral and in our own parish at St. Mary Magdalen being aired/recorded via social media and various websites. I hope that your families know of our fervent prayers for each of you during this challenging time in history.
While this is not a situation that any of us could have anticipated, the faculty and staff at Vermilion Catholic are committed to providing an advanced level of support to all students and their families. Please contact us directly if you have any questions or need assistance. We will work together to get through this national state of emergency by utilizing the tools that we are blessed to have at VC and in the 21st century.
In addition, several internet service providers are offering free and/or low-cost Internet access due to this situation.
These include:
https://www.cox.com/residential/internet/connect2compete.html (Cox)
https://internetessentials.com/ (Comcast)
AT&T is waiving data overages for those who must use their hotspots
Students in need of ANY technical support can email benharrington@vermilioncatholic.com at any time.
Thank you in advance for your support, patience, and communication. Vermilion Catholic will continue to provide an environment of Catholic faith and family that comes together in times of need. Please keep everyone in your thoughts and prayers during this trying time. We are here for you and will get through this together.
Sincerely,
Vermilion Catholic Administration