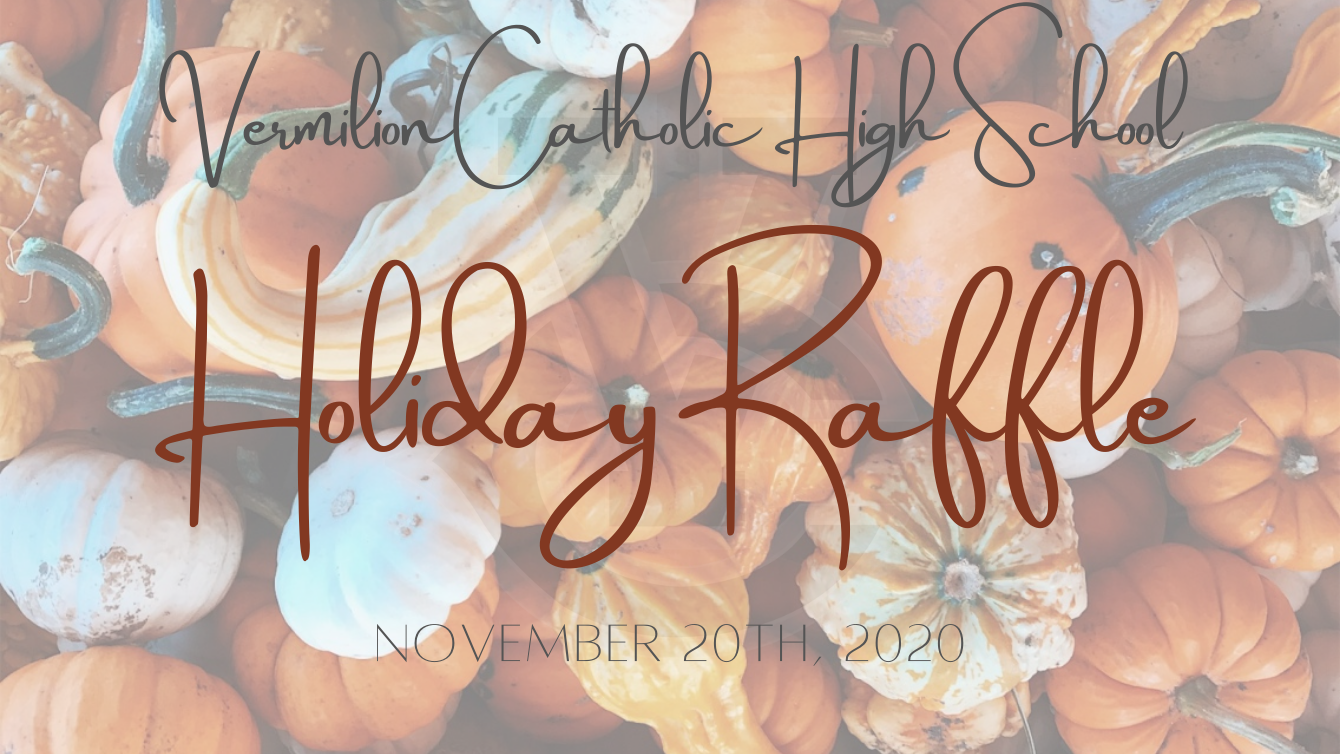 Vermilion Catholic is excited to announce the kickoff of the NEW VC Holiday Raffle! All proceeds from this raffle go toward enhancing the education of our students at Vermilion Catholic! Because of your generosity, our raffles are always a huge success in furthering our mission. We hope to achieve similar success once again this year.
Each student is being asked to sell at least 20 tickets with each ticket selling for $10.00 and a chance at a grand prize of a Robies 2 Minute Shopping Spree and a myriad of prizes from our many generous donors. Your child WILL NOT get a book of tickets this year but instead will be asked to sell tickets using this website.
Just think, if every child would sell 20 tickets, we could raise over $40,000 for our school! Click "Student Center" for a list of incentives and details on the opportunities our students have to earn a special COFFEE & DONUTS DAY Pass for October 9th (10 tickets turned in by October 7th), NO SHAVE NOVEMBER for Guys/Jean Day MONDAYS for girls (sell 15 tickets), CANES LUNCH Pass for October 30th (sell 20 tickets by October 28th), CELL PHONE Pass for Homecoming Week (sell 25 tickets), CELL PHONE EXTENSION for the week of November 9th-13th (sell 30 tickets) along with individual top sales prizes to come!
This year's raffle will be drawn on Friday, November 20th at 8 pm during half time of our last VC football game! The raffle winners will be announced at the game and on Vermilion Catholic social media outlets! Calls will also be made to the winners.
If you have questions or would like to request ticket forms to sell at work or in the community, please email us. Questions??? Email Jessica Cormier (jessicacormier@vermilioncatholic.com) or Jodie Dailey (jodiedailey@vermilioncatholic.com) in the Development Department.