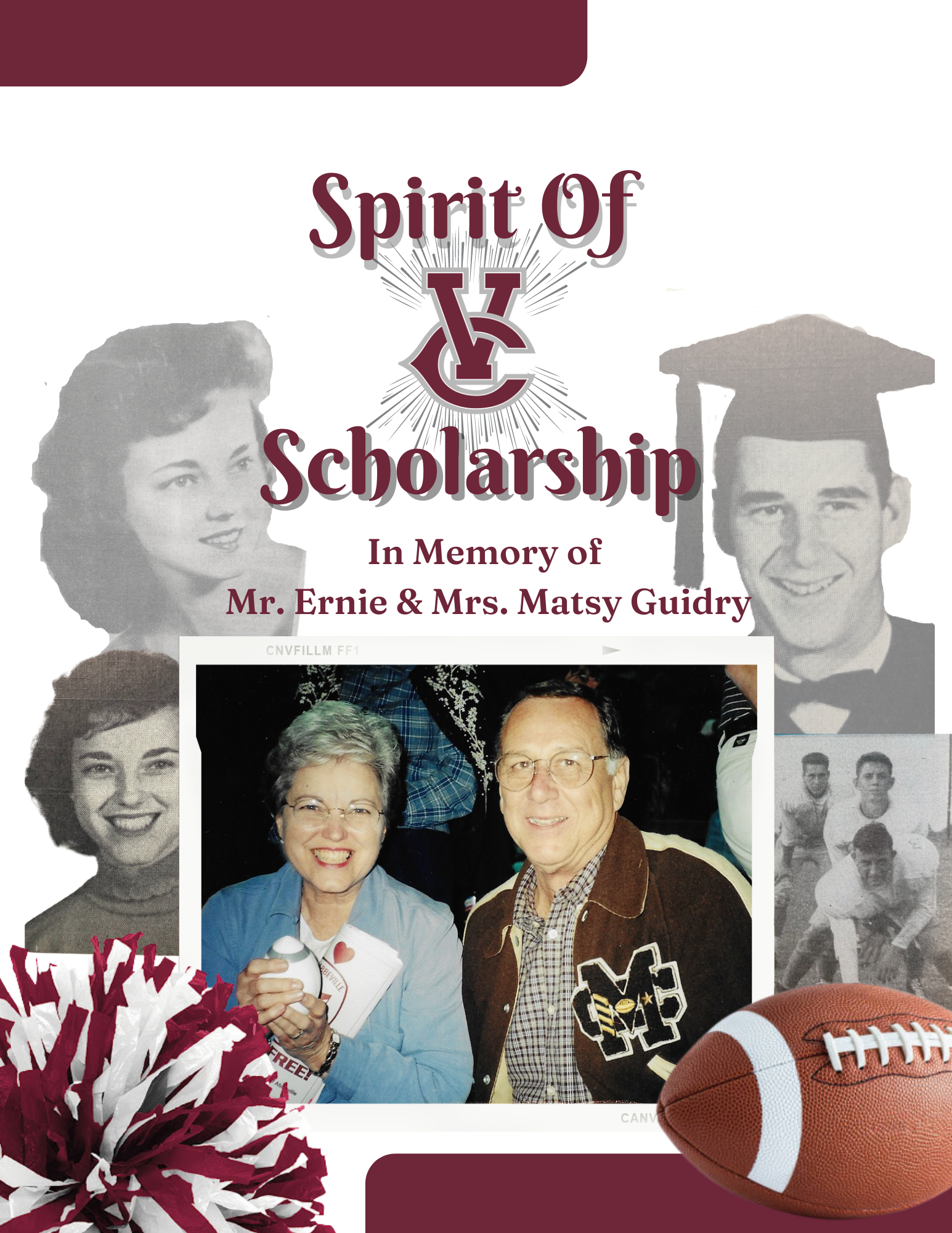 Vermilion Catholic is pleased to announce the creation of the "Spirit of VC Scholarship" sponsored by the Guidry family in honor of their parents, Mr. Ernie and Mrs. Matsy Guidry. In this inaugural year, there will be a total of thirteen scholarships offered for grades kindergarten through twelfth grade, ranging from $1500 to $2000 per grade.
This scholarship honors the memory of Mr. Ernie and Mrs. Matsy Guidry, who both demonstrated the true Spirit of VC. Mr. Ernie and Mrs. Matsy were actively involved while students at Mount Carmel. Mr. Ernie was a 1955 graduate of Mount Carmel High School and a member of the "Iron Dozen" football team. In life he served his country and his community and was an avid supporter of Catholic education. Mrs. Matsy was a proud graduate of Mount Carmel High School in 1956 and was chosen as Homecoming Queen. She attended SLI. She married the love of her life, Ernie Guidry, in 1958 and together had 5 children, 22 grandchildren and 27 great-grandchildren. She created a home that reflected God's love and valued all who entered. Together they were devoted to marriage, family, and faith. Their life of Christian love was a witness to all.
It is the utmost intention that this scholarship give others the opportunity to engage in a meaningful Catholic education that will shape their lives through these same experiences. Applications are open now through February 15, 2023. Scholarships will be awarded at the annual VC Academics Awards Days; upper campus 9th - 12th May 17th and lower campus k - 8th May 24th.